Process & Solution
Working closely with the product team, geniant conducted in-depth research to learn about the success and friction of their customers and took an internal look to understand their employee experiences across their sales, development, and support teams. Key themes that started to develop were the internal teams were doing too much custom work, and their customers needed more control.
From these learnings, a strategy was developed to create a design system, providing their customers with a clear structure and easy-to-follow guidelines while still allowing flexibility, creativity, and brand consistency.
From there, we also ideated a new administration platform to give restaurants the power to update and manage their own experiences, eliminating the need for manual processes previously managed by the internal Ziosk team.
This project also included extensive use of the geniant Prism UX framework that allowed customers of Ziosk to create customizable, intuitive, and engaging user experiences. With the flexibility to customize the design, features, and functionality of the Ziosk tablet, restaurants now can craft the optimal, brand-right experiences for their guests with minimal asset requirements.
This new product feature facilitated a highly efficient and affordable creation of custom experiences, putting creative control in the hands of the customer. This allows Ziosk to advise on best practices to stay focused on selling the platform, not custom development services.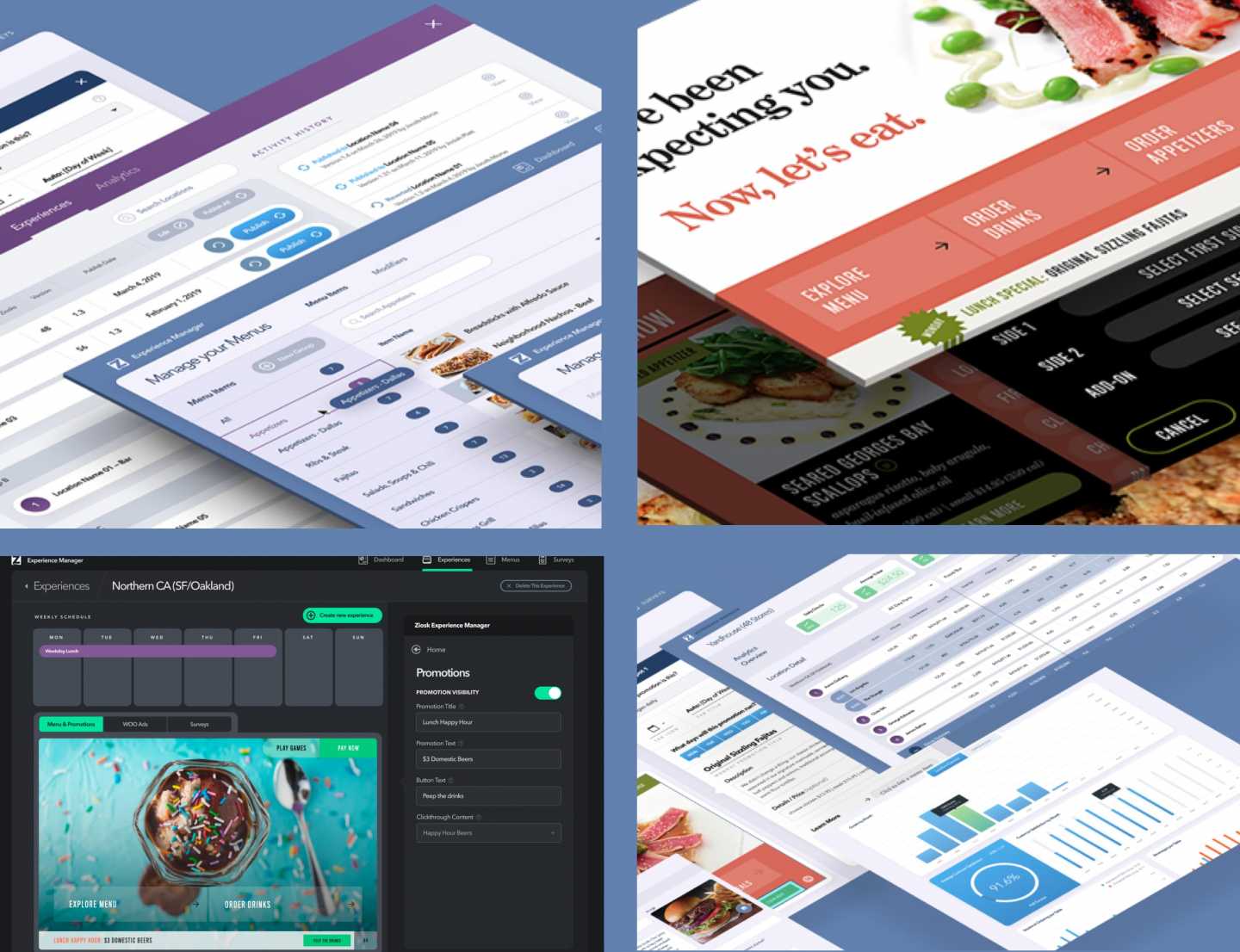 Another component of this program was an extensive management portal, providing restaurants the ability to create and maintain their menus, device experiences, and location-specific deployments.
Previously maintained and updated by Ziosk manually, the new Ziosk Experience Manager gives restaurants complete control over menu items, structure, and on-device experiences, including idle states and promotions.
Last, with any project, measurement and analytics are essential. In addition to creating and maintaining their own menu experiences, the new Ziosk Experience Manager provides comprehensive reporting dashboards, giving restaurant operators unprecedented insights into their restaurant and wait staff performance.
Positioned for Success
We are always excited to work with an innovative partner like Ziosk. We were able to utilize our expertise to understand holistically the systems, processes, and people that allow us to design and build a more holistic solution that drives efficiency and increased operating capacity for our partners.