Process & Solution
eSentire has a valuable and broad product suite; they keep organizations safe from constantly-evolving cyber attacks that technology alone cannot prevent. Their products and services are highly adaptable and are often sold in unique combinations to serve needs specific to a customer's industry and network configuration.
Unfortunately, their sales enablement tools were not highly adaptable. PowerPoint sales decks and SharePoint asset repositories are the norm in many organizations, but the eSentire sales reps needed to quickly tailor the narrative and solution to prospects' unique circumstances.
This process of pitching in the field was disjointed—requiring a rep to bounce from spreadsheets to PDFs to PowerPoint—and frequently included information not relevant to the prospect's pain points.
Looking to solve these challenges, the geniant team created a new web-based sales enablement platform allowing sales reps to tailor product pitches to prospects on the fly, based on role, industry vertical, and attack vector. This improved sales enablement toolset had a cohesive design language and interactive narrative, allowing simple, effective, and highly targeted storytelling.
The tools adapted gracefully to several form factors, screens big and small. The experiences were optimized for touch since a large segment of the sales organization utilized iPad Pros for their in-person sales pitches.
Positioned for Success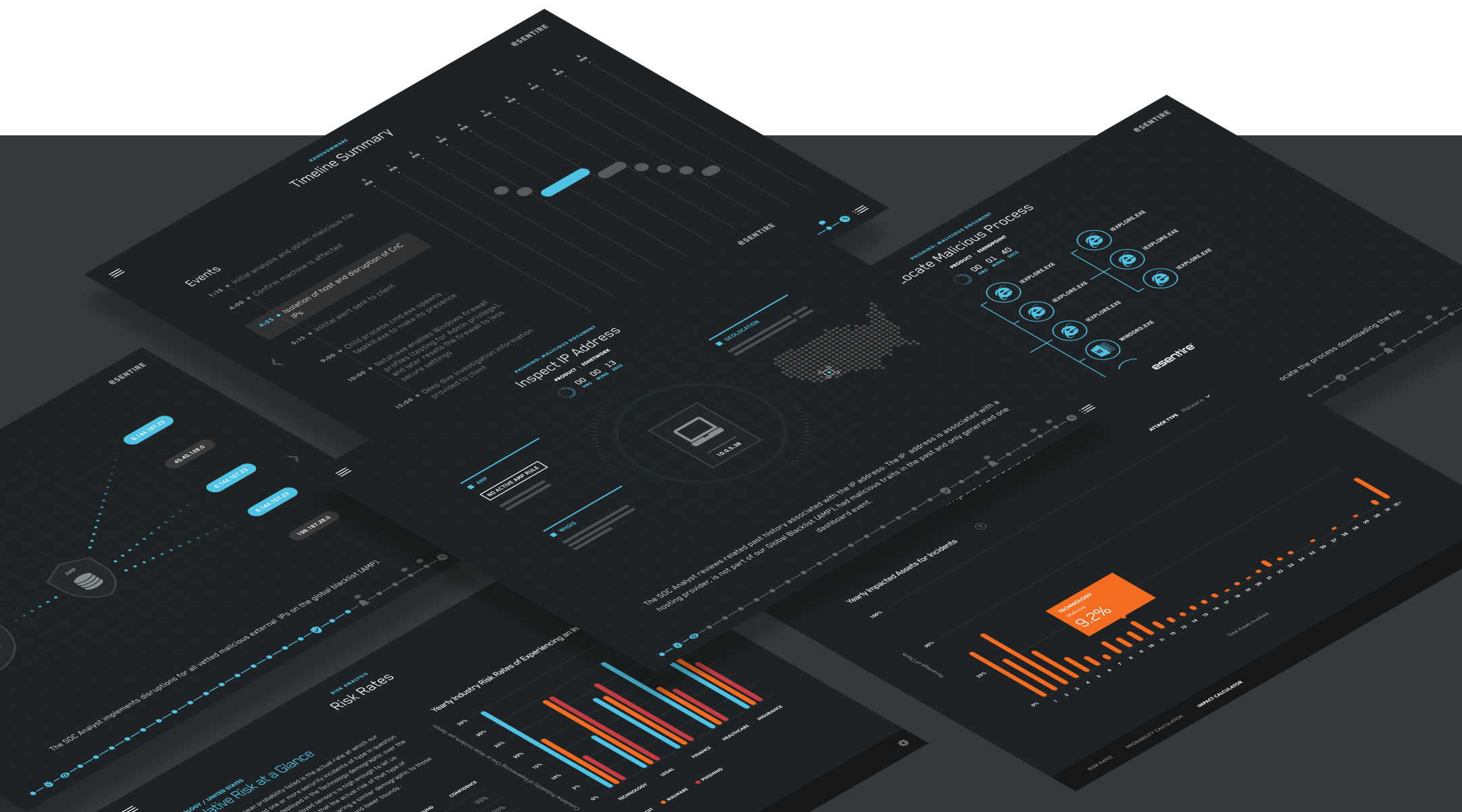 The result was a platform ideal for eSentire's modern salesforce and their customizable product suite. It enables reps to adapt, on the fly, to prospects' unique needs, including one-touch access to customer-specific use cases. The use cases were now interactive and animated, making them significantly more engaging than traditional slides. All the sales enablement tools were also web-based and centralized, meaning all updates and new content are instantly distributed to the entire sales force, anywhere in the world.